A photo of a baby boy being pulled from the rubble of the Nepal earthquake has become the defining image of a disaster that has devastated the country.
His tiny face is coated in dust from the debris that crashed around him as the earth shook on Saturday, April 25, killing more than 5,000 people and injuring at least twice as many more.
His name is Sonit Awal, and he's just four months old.
On Saturday, Sonit was at home in Muldhoka, Bhaktapur, east of the capital Kathmandu, when the 7.8-magnitude quake sent tremors through Nepal and neighboring countries, according to Kathmandu Today.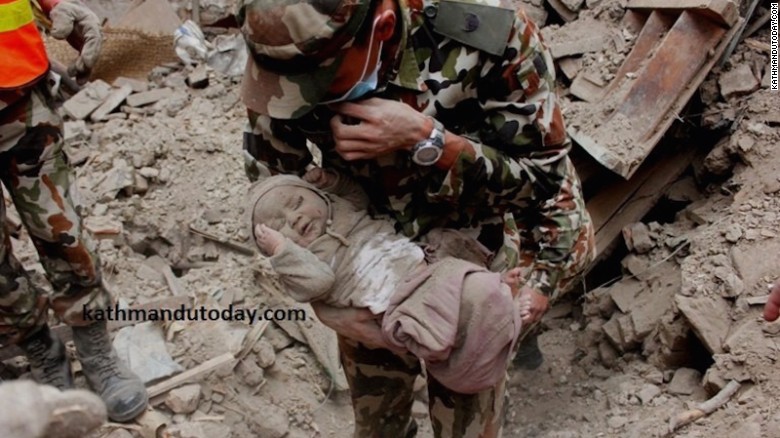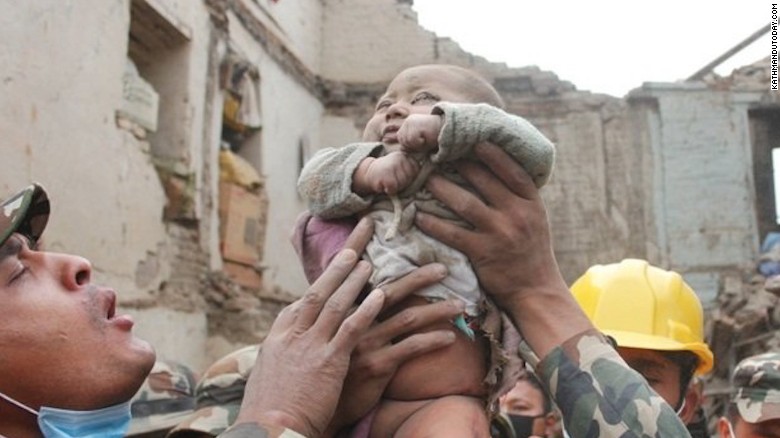 CNN's Thomas Booth met and photographed him today in the village of Bhaktapur, Nepal. As you can see, the little one is out of the hospital and doing well with his mom and big sister.