At 11 o'clock in the morning on the European Square, if you run into a rare saloon, panoramic window bus, loaded with up to 14 people with non-Georgian appearance, that is Wingo Tours.
Specially designed bus has wine tasting table in it, showing tourists around from Liberty Square to Rustaveli through Leselidze street, taking to Wine Museum for presenting more wine and chacha.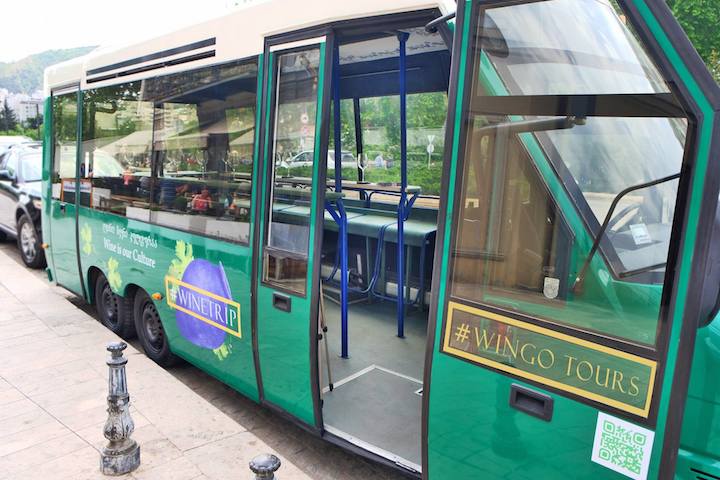 The principle of the excursion we have developed is not only about listening to tour guide, but also to engage in the process. We give them cards of Georgian toasts, like a game, guests share each other those words and start wine tasting only after that. Tour also includes visiting so called "Italian' and less touristic yards, to feel city vibes at maximum-says Project Author Giorgi Matsaberidze at Marketer.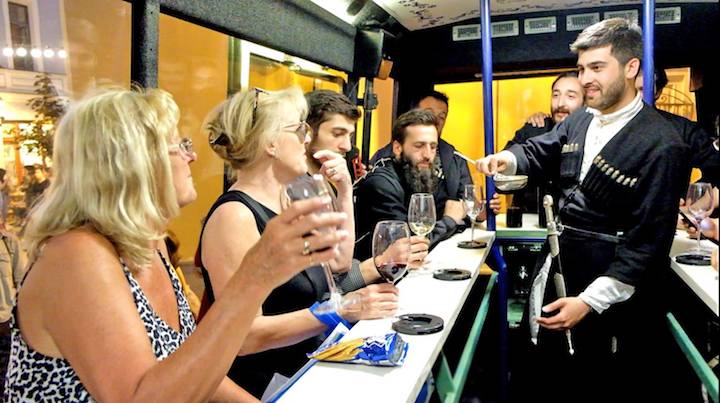 The aim of the project was to create a product that would unite three main segments in tourism: Georgian wine, culinary and hospitality culture, at the same time would be modern and innovative, which would further become a kind of business card for the city. We had a strong desire to focus on Georgian wine, to play our role in the development of tourism, to spread a new word in Georgian hospitality culture – Giorgi Matsaberidze.
The name "WinGo" is not accidentally chosen, it has two significance: as a single word of wine and movement, and to advance to victory, because the company is not going to stop.