Georgian startupers opened an IT company in Ukraine, mainly working in direction of Fintech, which provides financial services technologically.
Fintech is a big market that develops rapidly. The company aims to become a good intermediary between consumers and brands and assist traditional financial institutions in the development and use of new technologies. Marketer had an interview with one of the founder Shalva Bukia:
What is your personal experience in IT field?
I am a product designer with 12 years of experience, working with leading companies in the Georgian market, mainly with banks. For the past 3 years, I switched to startup field: the first project was in2circle – the social network for the global market, the next it comes Sadili.ge.
Why did you decide to establish an IT company in Kiev? What was the need for this on market?
Nowadays, the main problem of IT sphere is to find qualified workers. The market is rapidly developing and the demand for professionals is larger than the supply. Ukraine, at this stage, is the most interesting, because the technological market is developed and there are qualified staff.
Basically, we will work in Fintech. As blockchain technology launched, which makes it possible to make transactions without intermediaries, has changed everything. It is supposed that by 2027, all companies will use the blockchain technology. This is especially important for financial institutions and everyone tries to capture and not let go of these innovations, so that we will help them.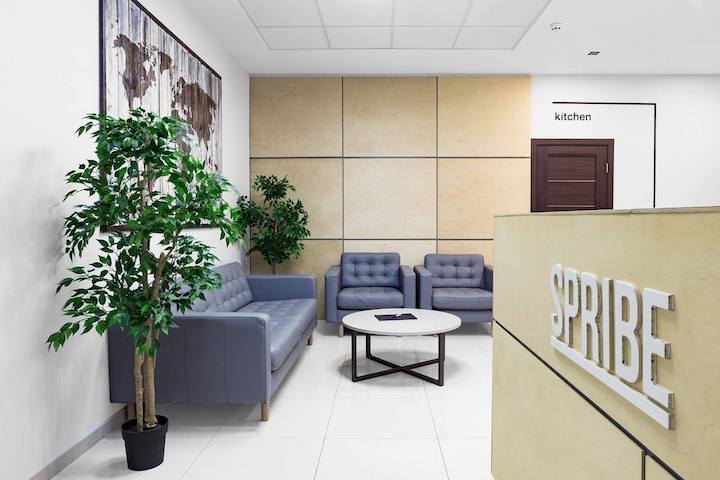 Which stage are you on, what are your expectations and perspectives?
At this stage we have a large client, an American NY based financial company, whose name is confidential by far. We partner with him and assist in the development of internal infrastructure, and in the future we plan to introduce new products and get the research & development direction. The second direction is Gambling Software Development, we have experience in this field. We want to keep operating in this direction and sell our products on the foreign market. For this purpose, a separate team is comprised of developers and sales specialists. The world market of gambling is 50 billion dollars and is growing at 10% annually. Consequently, in this way we foresee perspectives.