Citycom is a startup that offers homeowners' partnerships card systems. By ussing cards made in Georgia, the inhabitants collect money to cover the current expenses of the doorway and other needs. System is thoroughly transparent, check and dispose of the accumulated amount is available on the Citycom website.
Davit Pirvelashvili, Levan Sharangia, Vasil Jalabadze, Guram Gachechialdze and David Nadaria are the founders of Citycom. Marketer had an interview with one of the founder – David Pirvelashvili:
Citycom is a startup that allows inhabitants collect money through a simple and transparent card system that is installed in their lifts. Our company was created based on the problems of homeowners' partners and the residents of the corps. They have a monthly expenditure such as: lift service, cleaning of the entrance, e-energy, and others, for which they try to collect money from door to door or iron boxes, trying to get money. These methods often fail to collect enough money and the existing problems remain unsolved. This adds to the discomfort that the population has been searching for money or collecting them later.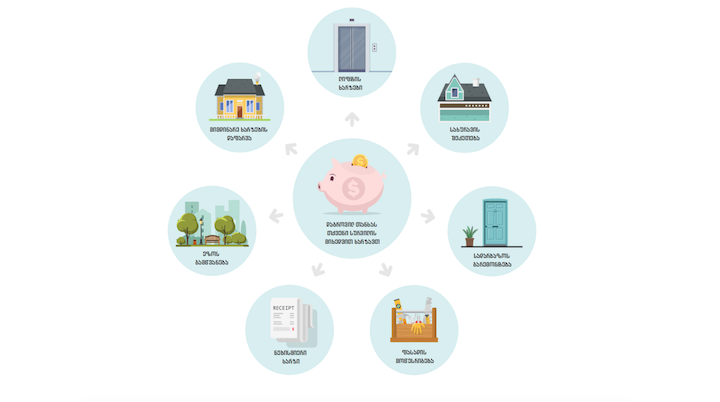 What does it simplify the use of Citycom for housing partners and what opportunities do you offer?
The Citycom card reads the balance sheet by touching the reader, which belongs to the partnership. In this principle, the partnership collects money for monthly needs. No need to collect lift money from door to door, our reader does. The accumulation process is transparent and any resident of the corps can verify how much money is collected on the partnership account and what is spent on it. It is also easy to add money to the card, which can be done by fast transfer machines, mobile banking and our website.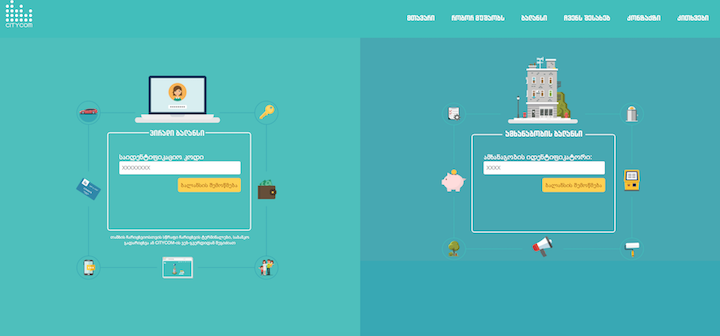 As we know, the card reader is prepared in Georgia. Tell us about it ..
As I've mentioned, the main principle of our idea is the ability to accumulate transparency, which no readers have been able to ensure, therefore, we started the production of the readers in Georgia and its software, which we have worked for over a year. By doing so, we had the opportunity to perfectly improve the existing reality and provide us with interesting services for our customers. The system is built on a network principle that allows the holder of the Citycom card to use at all the elevators where our reader is installed.