Technological product MOSTAT, same as Wi-Fi thermostat for the central heating systems, belongs to the startup "Alien Green", which was founded in 2016 by Paata Kveselava and Lasha Dolidze.
As its creators say, in addition to the remote control of heating systems, the product provides a savings of up to 16-39% in the living space, while reducing the cost of commercial heating up to 50%.
The Georgian energy efficiency product MOSTAT passed many test regimes, won the "Technopark" competition of ideas and entered the business incubator where the prototype got the final form. Thermostat retailed for sale on December 20, 2017. Marketer had an interview with co-founder, Paata Kveselava: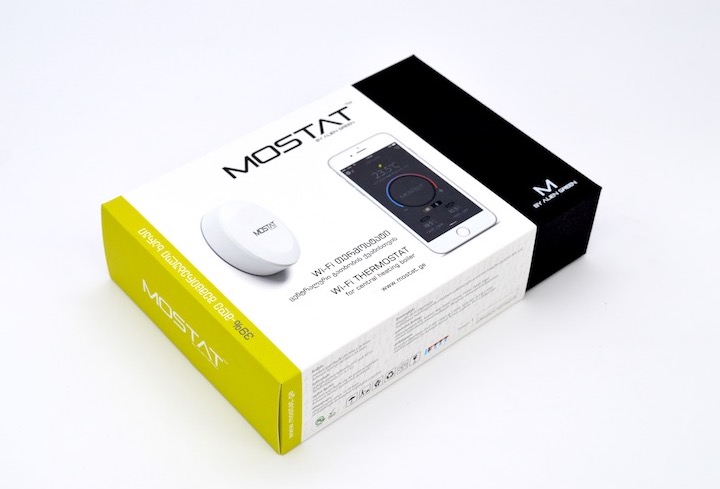 How does MOSTAT work?
Mostat consists of 2 components: thermostat, same as management block that is installed in the heating boiler and room temperature and humidity transmission sensor that is installed in the living room or commercial area of ​​the room where we want to define the temperature / moisture. The user is able to manage the heating system, remotely, via any smartphone or gadget (Web, IOS, Android). The user creates an optimal schedule for him (hourly, week, month), depending on the time and temperature and the detailed statistics of heating work.
What are the advantages of your product on the market's alternative means?
On the Georgian market there are the old generation thermostats that are installed by wire, from the boiler to the room sensor.
They do not have an application that allows us to remotely manage the process and the advantages of creating graphs.
Market analysis gave us the opportunity to create a product that would be suitable to customer needs.
Our Wi-Fi Thermostat does not require wires, has an application in Georgian, gives discount to 16-39% of the living in the residential area and in commercial – 50%.
Also, it is simple to install (30 minutes), the thermostat has a heating boiler, it fixes the heating system and sends it to the customer as a notification.
The product has a 2-year warranty and is compatible with 90% of non-hot central heating boilers on the market.