On May 5, "Sheraton Grand Tbilisi Metekhi Palace"  will host Area Talks.
The event is being held within the framework of the exhibition "Area Expo". From 13:00, specially invited speakers will talk about interesting and important issues for real estate and flat owners.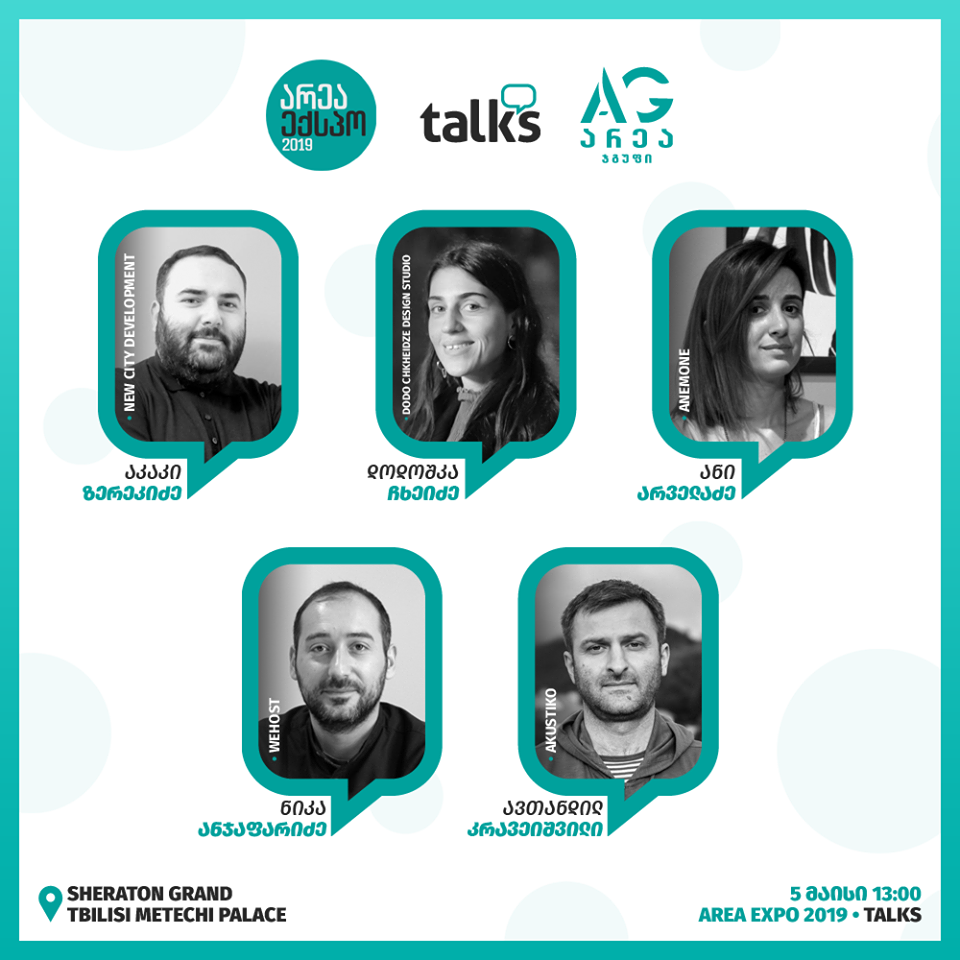 The event's speakers are:
Architect – Design Company New City Development Managing Partner and Architect Akaki Zerekidze. The topic of discussion is: "How to plan the apartment correctly" ?!
Dodoshka Chkheidze, the founder of the company Dodoshka Chkheidze Design Studio will talk about the important details in interior design.
The founder of Anemone Ani Arveladze tells the audience how to create a cozy atmosphere in the house or office with the help of plants.
The company Wehost founder Nika Anjaparidze will introduce rules and ideas how to rent out apartment on Airbnb most successfully.
The founder of the company Akustiko Avtandil Kraveishvili will speak about pollution, or how to solve the problem of noisy rooms.
Attending Area Talks is free for any applicant.