Despite previous attempts to ban smoking at bars and cafes in Georgia, most still allow it. Spending even an hour or two in a smoke-filled cafe can be quite an unpleasant shock to your senses if you're not used to it.
Most of the customers, including smoker ones, trying to defense the rights of those who are non-smokers and agree to isolate them.
During the warmer months it doesn't pose too much of a problem since you'll likely take your coffee on the terrace, but in the winter, as customers move indoors, it can be difficult to find smoke-free bars and cafes.
There are not a lot of places where you are able to avoid from SMOKE and to get a cup of coffee in a healthy environment in Tbilisi. However, still even if you try to find them you will definitely make it.
Below we are going to introduce such cafés-bars-restaurants in Tbilisi, where you are not allowed to smoke.
"Barbarestan" – is one of the new restaurants, where smoking is not allowed. The menu of this exciting concept is created according to the book of famous cook of 20th century Barbara Jorjadze.
Additionally, the restaurant was opened by ten-children-family. Herewith, the atmosphere here is very cozy and solid for both local or foreign visitors.
On the Freedom Square Bar "Warsaw" is one of the favorite hangouts for non-smokers. Besides that, Polish atmosphere and cheap drinks attract a lot of Georgians or foreigners.
Another non-smoking spot is the vegan cafe "Kiwi", that is for those people who refused animal products in order to defense animal rights, environmental or health protection reasons.
Burger-loving non-smokers are free to visit the "PIPES burger joint", where they are able to enjoy with healthy environment.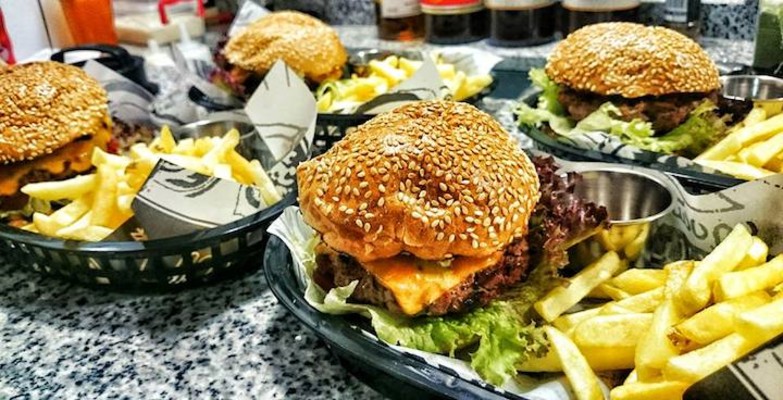 "Amo Rame" is the cafe with exceptionally sophisticated interior. Thus, all the non-smokers have to visit it once at least.
"Prospero / Prospero's Books & Caliban's Coffeehouse" is probably the first of the cafes, where smoking is not allowed; moreover you can purchase the books there.
"Entrée" business network is in the list of the places in Tbilisi, where smoking is not allowed and the situation is pleasant.
At "Luca Polare" Coffee, ice cream and other dishes are waiting for you, moreover no smell of cigarettes will disturb you here.
In case you love Italian cuisine, you are a non-smoker  and you plan to spend a pleasant evening, restaurant "Piano" is an unusual decision.
"Iveria Cafe" is in the queue of non-smokers's cafe.
"Leila" cafe is for vegetarians and non-smokers at the same time. The atmosphere is amazing and even one time visit is enough to fell in love in this cafe.
"Kama" is the cafe that is located on Paliashvili street. Here a person will be hosted with an amazing dishes and healthy atmosphere as well.