The Tbilisi Photo Festival returns for its ninth annual celebration of world-class photography with a lively program of outstanding exhibitions, engaging events and the Night of Photography – open air nights screenings to be held in Old Tbilisi. In nine years, TPF has firmly established itself as the global hub for international photography at the crossroads of the Great Silk Road. 
This is a pivotal year for Tbilisi Photo Festival, as the foundations for the Tbilisi Photography & Multimedia Museum have been laid! This is the first institution in Georgia focusing on the contemporary image in all its forms – photo, video, new medias – and will promote photography as a catalyst for social and cultural changes in Georgia and the South Caucasus. The museum will be located at Stamba – an old Soviet-era publishing house that has been transformed in a design hotel this year.
September 13
"… And We Came Out To See Once More The Stars" 
2018 marks ten years since the Georgian-Russian War. Tbilisi Photo Festival takes this milepost to examine the consequences of the conflict and subsequent occupation of the country, and to also probe the history of Georgia since independence in 1991, a period marked by armed conflicts in the territories of Abkhazia and South Ossetia.
The central event of the festival "…And We Came Out To See Once More The Stars" is an ambitious multimedia project combining video, photo, audio and texts and is "orchestrated" by French video artist Christian Barani – TPF 2018's guest of honor. Internationally renowned for his refined style of "poesie realiste", Barani travelled all over the Russian-Georgia war zone and documented the reality and daily life of those whose lives have been affected along the frontier of the Russian occupation line.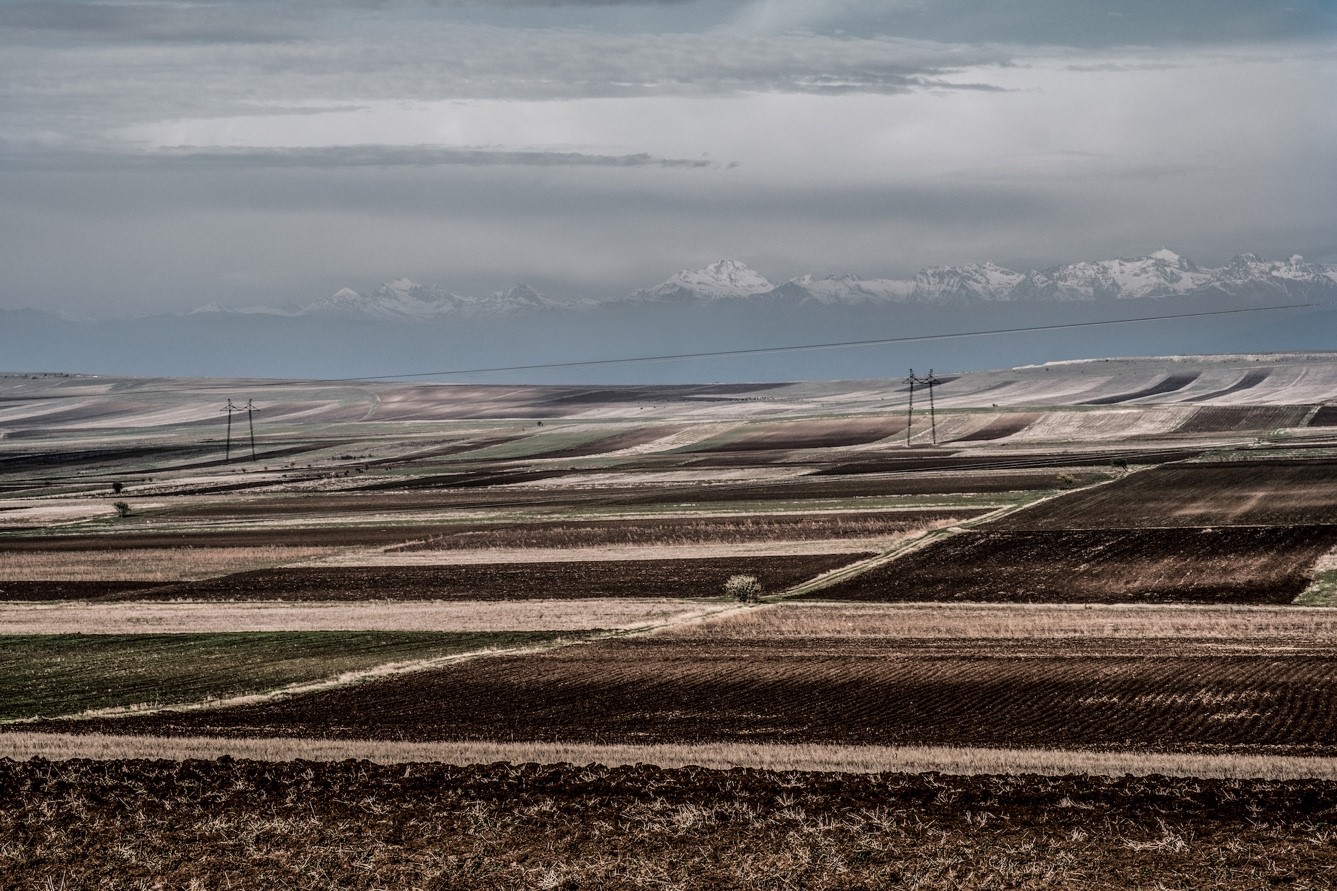 © Tako Robakidze. Creeping Borders. 2015-2018
"…And We Came Out To See Once More The Stars" will also feature the poignant work of ten celebrated international photographers who documented the Russian-Georgian war in August 2008. Among them: Yuri Kozyrev/NOOR, Ron Haviv/VII, Lionel Charrier/MYOP, Michael Robinson Chavez, Thomas Dworzak/Magnum Photos, Justyna Mielnikiewicz/MAPS, Rena Effendi, , Olivier Laban-Mattei/MYOP, Q. Sakamaki, Bruno Stevens. In addition, emerging Georgian artists, Lado Lomitashvili and Andro Eradze will present their multimedia installations while Georgian photographer, Tako Robakidze 's"Creeping Borders" – a long- term personal project that focus on the consequences of Russian Occupation – will also be part of the opening exhibition of TPF 2018.
September 15
The Phenomena of Lithuanian Photography
"The Phenomena of Lithuanian photography (1918-2018)," features a photo screening and installation of 100 Lithuanian photography books. On one hand shaped by western European influence and on the other by Soviet cultural context, the Lithuanian photographic experience was a fascinating evolutionary process, as artistic aesthetics gave way to the idealistic dogma of the Stalin period, to the birth of the humanistic "Lithuanian School of Photography," and the new forms that have emerged since the fall of communism.
The screening of 100 years of Lithuanian photography is the first time TPF has showcased such a rich collection of masters in a single event. TPF is also deeply honored that Lithuanian photo institutions have donated these 100 Lithuanian photo books to the Tbilisi Photography& Multimedia Museum library.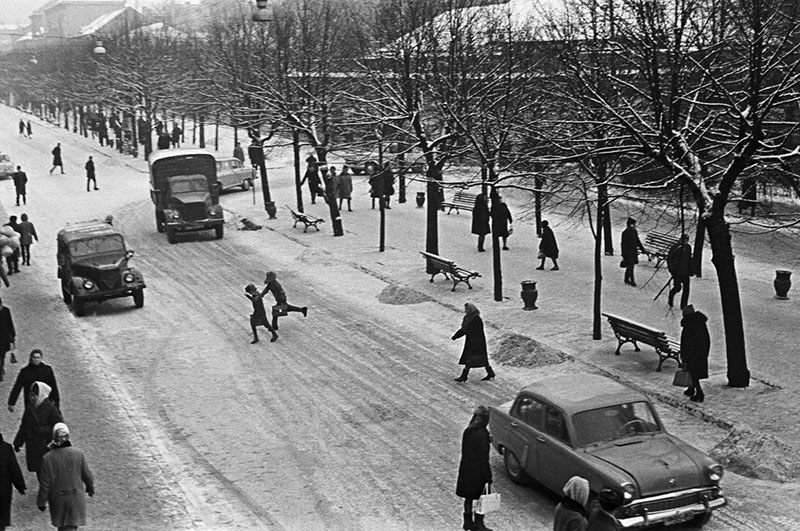 © Romualdas Rakauskas
September 15
Night of Photography
The Night of Photography, now one of the premiere artistic events in the wider Caucasus region, brings the world of photography to Georgia's capital.
For the 9th edition, the Tbilisi Night of Photography continues its tradition of conducting open air night-time screenings of first-class photography from around the world, in partnership with the Night of Photography of Les Rencontres d'Arles (France).
The central event of the festival, and one of the highlights of Tbilisi's cultural calendar, the Night of Photography 2018 presents the work of almost 300 photographers whose work will illuminate the winding streets of Old Tbilisi's captivating Betlemi District on eight giant screens, from 8pm to 1am on September 15th.
For the first time in its nine year history, the Night of Photography will partner with Chobi Mela – the Bangladesh Photo Festival founded by Shahidul Alam, a Bangladeshi photojournalist and activist arrested by the authorities in early August after commenting on the massive student protests in Dhaka.

Night of Photography screening
Tbilisi Night of Photography 2018 also welcomes Landskrona, the Swedish photo festival to our screens, as well as Lagos Photo Festival, the Latvian Museum of Photography, Lensculture, the British Journal of Photography, Angkor Photo Festival and many others featuring their selections of the best in contemporary photography.
Tbilisi Photo Festival 2018 
Opening Week 
September 13-20 
Night of Photography 
September 15th 
Program details:  www.tbilisiphotofestival.com
September 16
Elementary Particles
In 2018 Tbilisi Photo Festival is eager to present a retrospective exhibition featuring a century of photographic images in Georgia. "Elementary Particles: Epigraphs from Georgian Photography" unites the works of Georgian photographers from the Soviet and Post-Soviet periods, including the series of photographs by Gigo Gabashvili, a famed Georgian painter whose photographic archives had been previously unknown. His daring, experimental work survived the strict controls of the Soviet regime of the 1920s and 30s and was witness to the free spirit of a "conventional" Georgian artist of those times.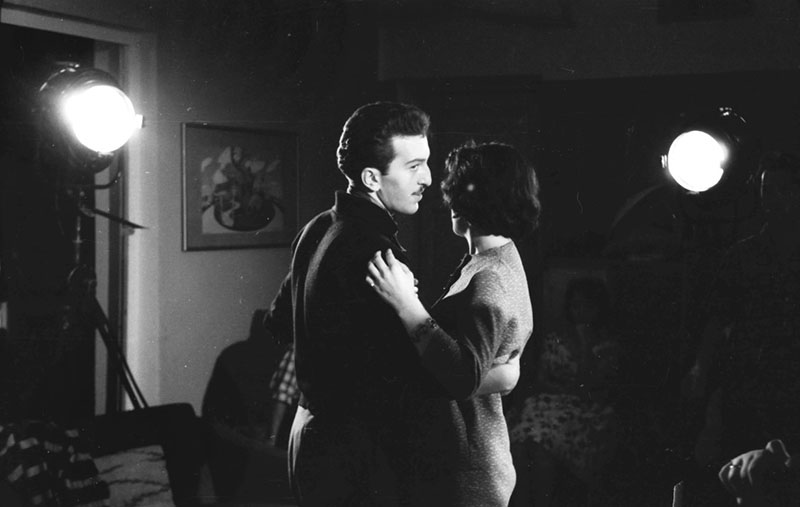 © Rezo Kezeli. "Elementary Particles: Epigraphs from Georgian Photography"
September 20
"Broken Sea"
"Broken Sea" is a profoundly personal work of art by Georgian photographer Nata Sopromadze and her Russian counterpart, Irina Sadchikova, who embody the idea of imagination versus reality through double exposed images of Sukhumi and Tbilisi. Nata is a native of Sukhumi, the capital of former autonomous republic of Abkhazia. As a consequence of war in 1993, 250,000 Georgians who fled Abkahzia have not been allowed to return home since. Nata Sopromadze was one of them. She left when she was 12. For "Broken Sea," Irina Sadchikova photographed Nata's Sukhimi house and other places Nata remembers. Then she sent the undeveloped films to Nata who photographed her life in Tbilisi on the same roll of film. Each image of "Broken Sea" is a result of double exposure and the total coincidence of two independent images – one taken in Sukhumi and another one in Tbilisi.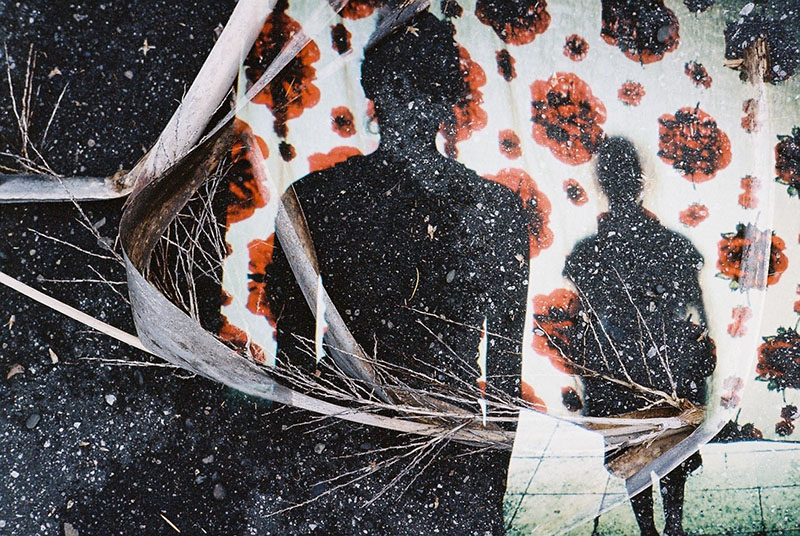 © Nata Sopromadze & Irina Sadchikova. Broken Sea.
September 20
Salty Taste of The Black Sea
In an effort to reflect on Abkhazia (a territory Georgia lost control of following war in 1993, now occupied by Russia), Tbilisi Photo Festival features two events: an exhibition "Broken Sea" (2016-17) by a Russian-Georgian pair of female photographers, Nata Sopromadze and Irina Sadchikova; and a screening program "Salty Taste of the Black Sea" that gathers the images of Abkhazia taken over the past decade by acclaimed international photographers whose objective perspectives offer the most trustworthy illumination of life and conditions in Abkhazia. Among them Magnum's Gueorgui Pinkhassov, Jonas Bendiksen and Thomas Dworzak, French photographer Eric Baudlaire, Russians Maria Gruzdeva and Yuri Kozyrev/Noor, Justyna Mielnikiewicz and Georgian artist Anna Dziapshipa. Moreover, the event will include images from random family albums, anonymous Polish tourists' photo archives and short documentaries from the 1970s accompanied by the live music performance of American ethnomusicologist and composer, Ben Wheeler.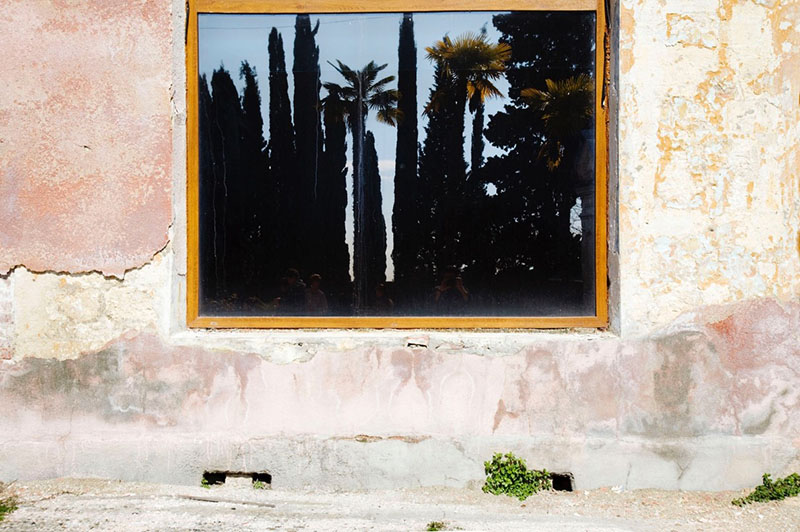 © Gueorgui Pinkhassov/Magnum Photos. Gagra, Georgia, Abkhazia 2009