Merab Gagiladze's exhibitions are held in the Netherlands, Spain, Germany, USA, Belgium and Turkey, but not in Georgia. It is often thought that his paintings are illustrations of any literary work, but in fact, through them, Merabi reacts to the problems of the modern world and clothes them in medieval style. These are pictorial works with their own characters that tell us the story. Marketer had an interview with Merab: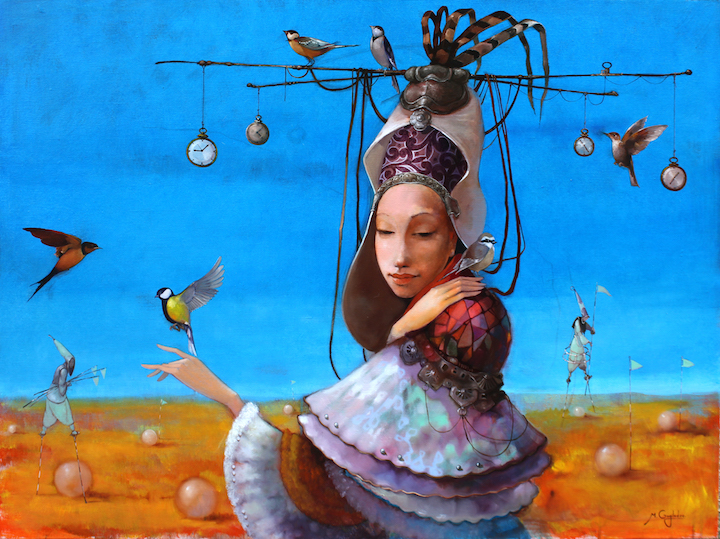 Merab Gagiladze's paintings are kind of colorful graphics, in which professionals see Caucasian details around the world. Merabi says that this is a fault of energy that is accompanied by a part of Georgian culture.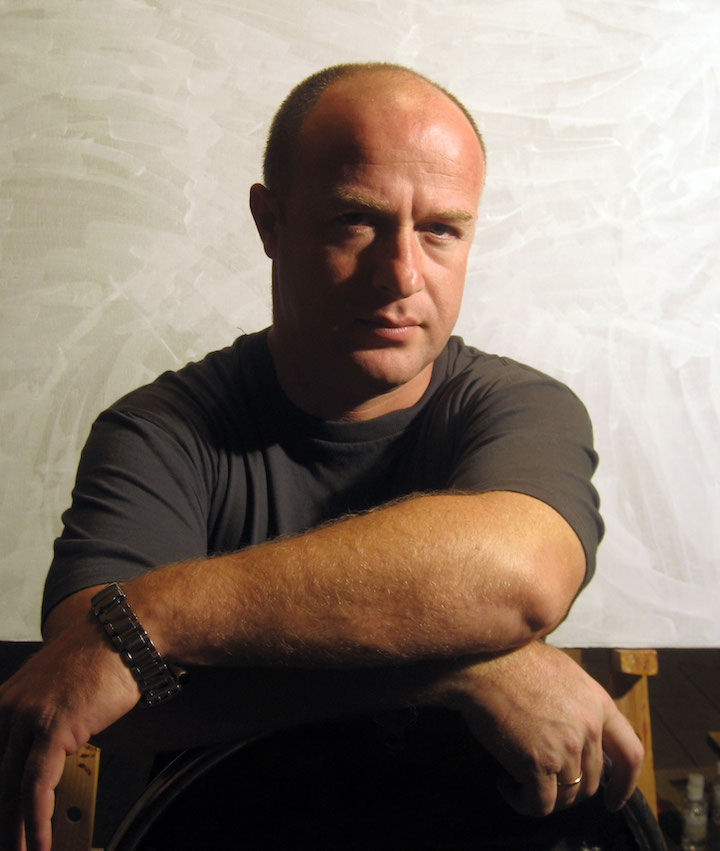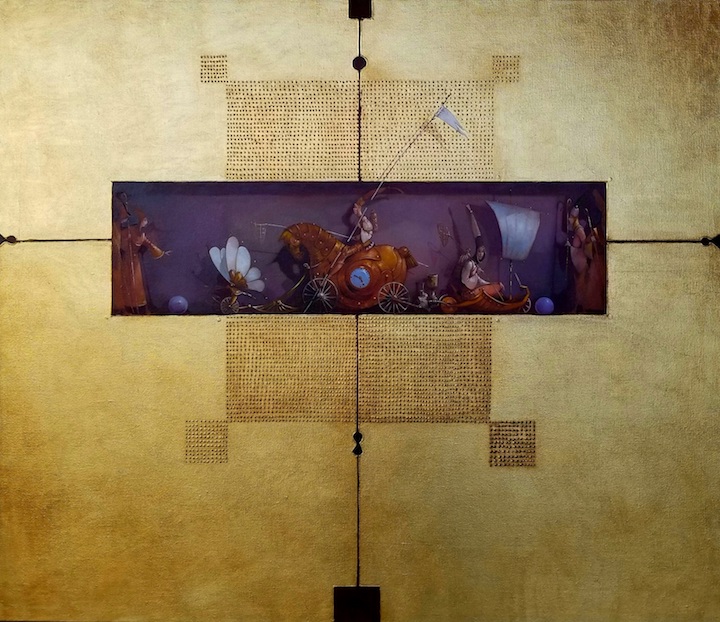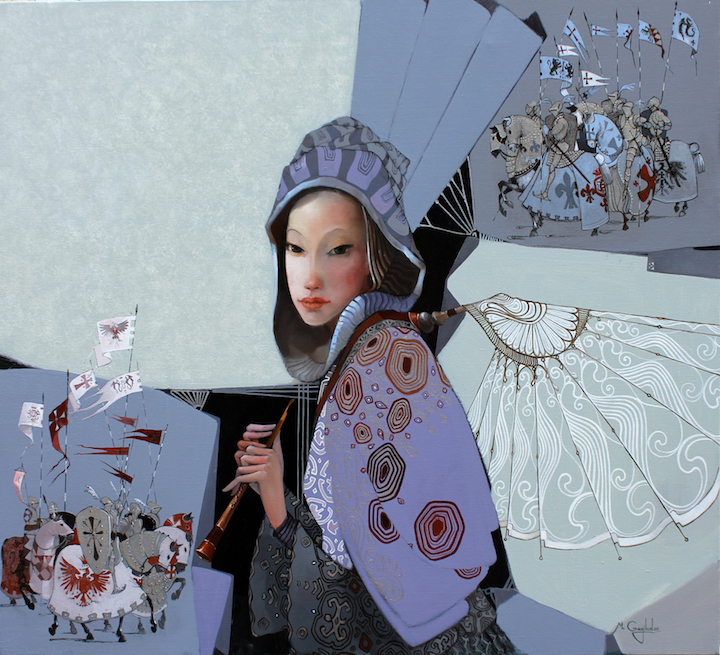 Often, your paintings are considered to be characters of literary works. In fact, where do they come from?
These are just my illustrated thoughts. In fact, these characters are very common types, of course, all of this is going into the medieval period of painting, but problems and issues are very modern. For instance, I was watching my son and his friends. Standing side by side dived in their devices. After questioning, I was told that they are communicating well in this manner too, this topic became a story to say in one of the painting. But there's a communication problem that I showed with the angel sending me a message … Yet we are in one house but we need to send a message to the family members.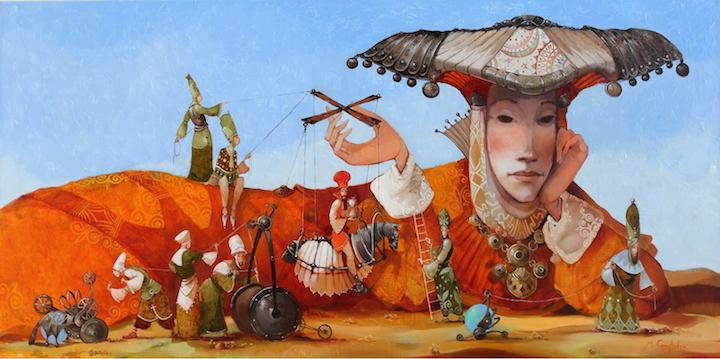 What are you trying to say with your works?
No matter what the problem is, it turns out pathic, but in the end, all the problems go with lack of love. The person is so lonely in this modern world, there is an obvious lack of love everywhere and in everything. I share the love in each work. Love is all about human, animal, poultry and nature. We need to go beyond mechanical life, everyone is looking for happiness. This happiness doesn't come by buying a car. Some people realize this, some do not. A cat, a dog, or a sparrow can give you much more sense of love and happiness than some social recognition.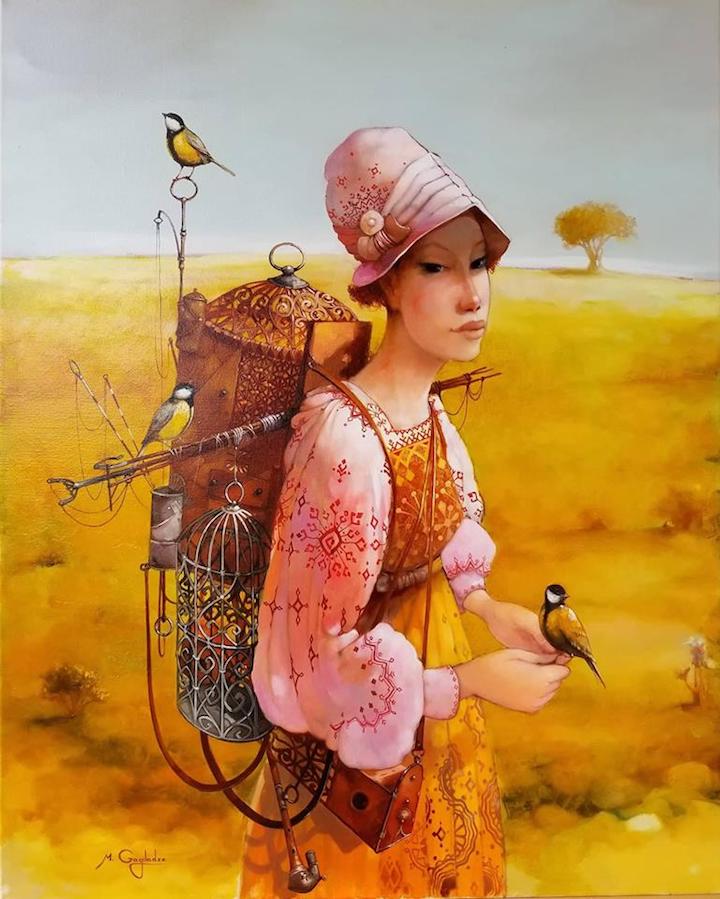 What does it feel like to exhibit your artworks?
It is both, a very good feeling and also very bad. It's a difficult, intimate moment as if you are naked. You have a moment of suspicion about how viewers are going to take it. However, I have developed one simple principle – when a man pays 7,000 dollars in the picture, I calm myself down, as it means the likes it. I never give my painting as a gift because of jealusy, maybe he doesn't like it that much, it's a terrible feeling.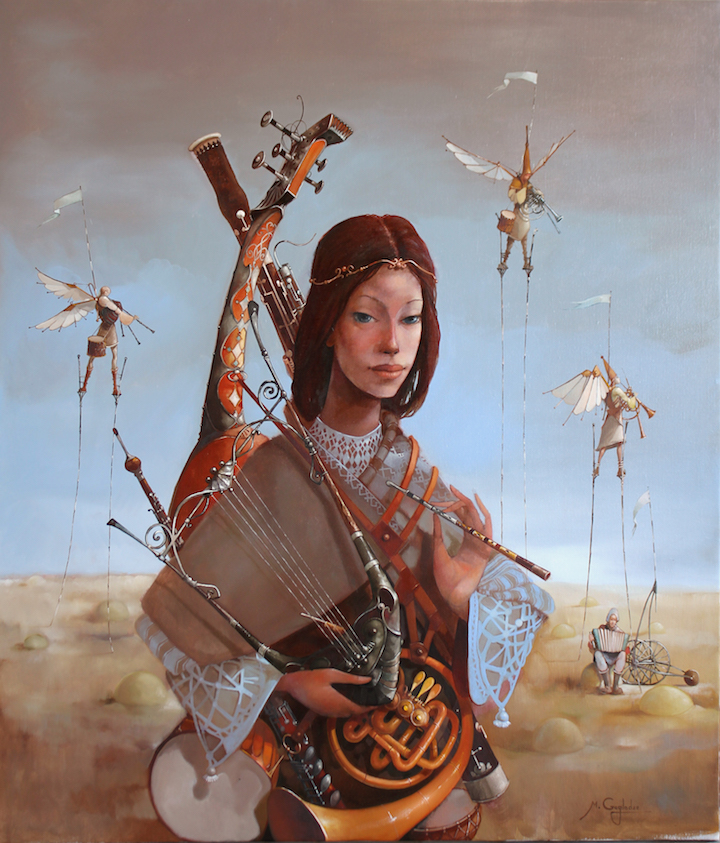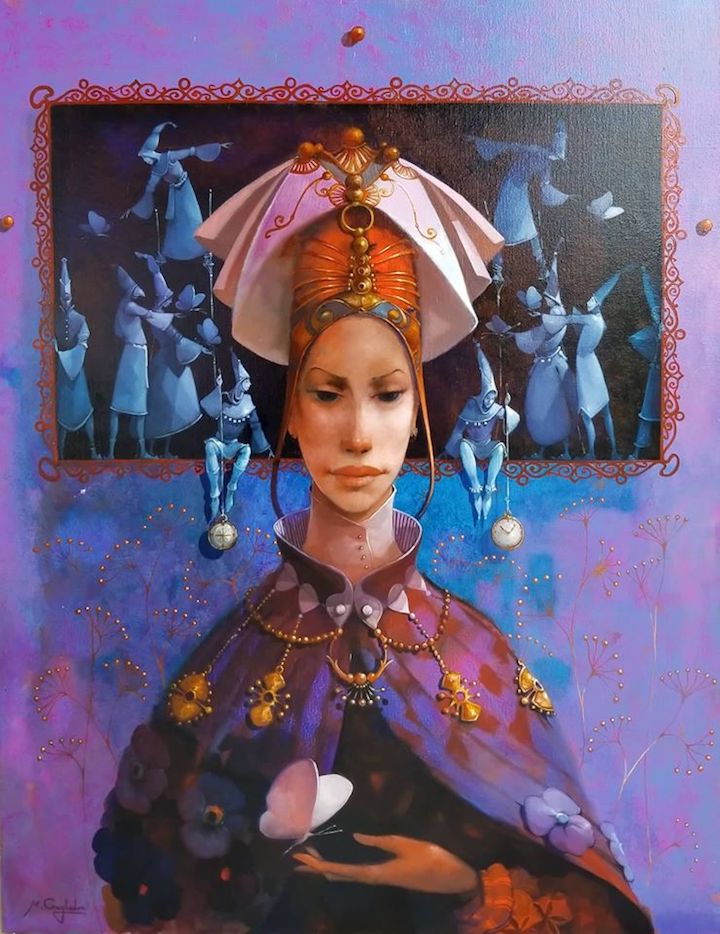 "Drawing doesn't only depend on your own desires and moods. When you professionally see all this, knowing you have an exhibition in a certain date and you need 12, you sit and work for it. Often, you start drawing emotionally, then it comes an idea, mix up and finish. If you think about it all in advance, you might just go crazy. Many of my friends do not paint for 2 months, waiting for the mood. I have no luxury when there is a demand. This is a business, yes, business, where if you freeze for 3 months, it will take you 3 years behind. There is another pace overseas."