Art Palace and Georgian tea brand "Gurieli" joint project- "Gurieli from the Country of Rustaveli" Georgian and English versions were created to represent Georgia, as a host country that has tea export potential at Frankfurt Book Fair 2018. German versions will be added directly for the festival.
Mikheil Chkuaseli, General Director of "Geoplant": "Gurieli from the country of Rustaveli" is the best example how product can combine cultural heritage and business potential, high enterprise culture that Georgia can have".
Each type of Georgian version of tea package is made from the works of famous painters such as Peter Otskheli, Pirosmani, Mikhai Zichi, Giorgi Eristavi, Mikheil Chikovani, Grigori Gagarin, Boris Johansen. One of the species was signed by Shota Rustaveli painted by famous filmmaker Mikheil Chiaureli. The famous fresco of Jvari Monastery is used on the packaging, which was taken by Giorgi Kalandia, Director of the Palace of Art.
As for English version, it has designed by Mikhai Zichi reproductions of "Vepkhistkaosani" (by Shota Rustaveli) illustrations.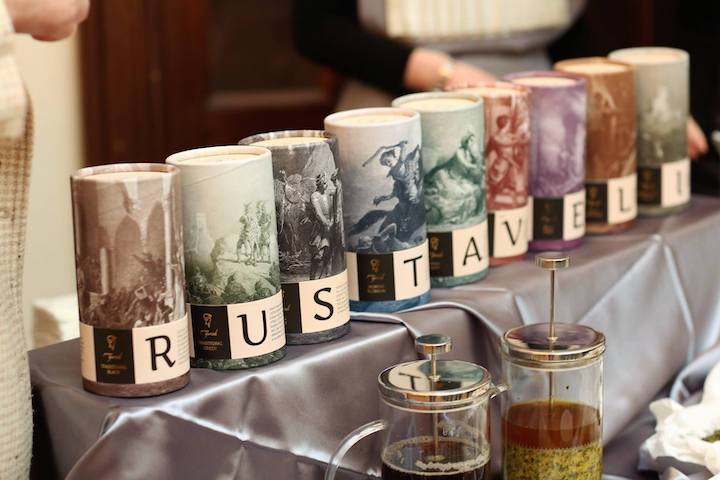 Collection edition includes 9 types of teas, among them are famous traditional black and green tea, Earl Grey, blooming jasmine, Alpine berries and wild peppers, as well as three new species: chamomile chamber, snow rose and Meskhetian nettle.
Product will be available at "Agrohub", "Artpalace" and "Mkholod Kartuli. English, Georgian and German versions will be sold in Germany as well.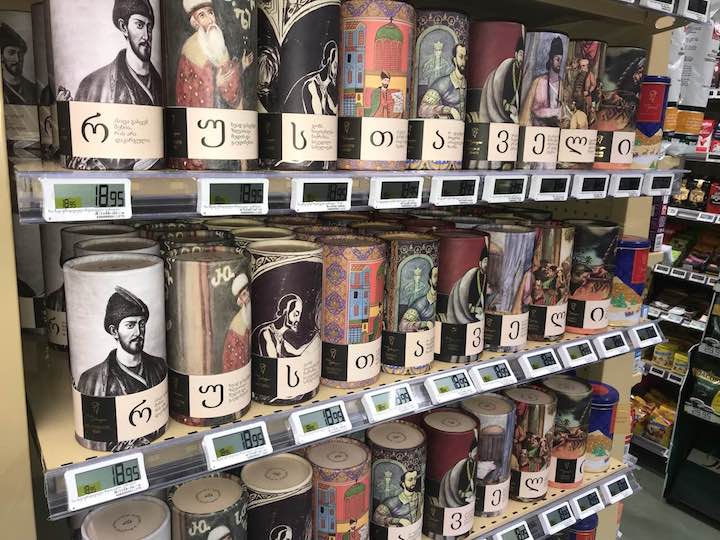 This kind of project is being implemented by the Art Palace and Tea Georgian brand "Gurieli" for the first time and it is noteworthy that with the support of the national cultural heritage and the export potential of Georgian production, the main purpose of the project is to assist the art palace as a state cultural institute. Therefore, some part of the income received from the sale of tea species  will be transferred to the Art Palace as a charity.