DDB BetterFly's Social Print – One Shot is the first Georgian work to win at the Cannes International Creative Festival, at the ACT Responsible Exhibition, by the visitors and Internet users rating, and got the Special award – Responsible Cannes Tribute to Creativity For Good.
"That's an amazing news, as numerous people will see how we do advertising in such a small country, we are not less than other large countries,"- said Print art director and copywriter Lasha Shrute Milorava.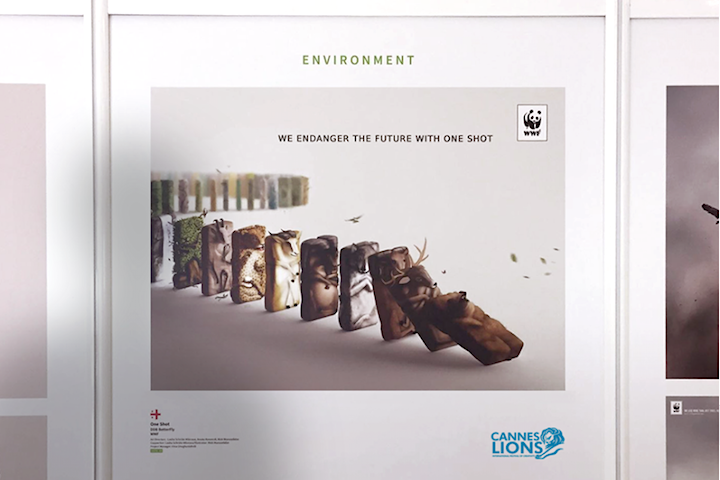 ACT Responsible is one of the largest social advertising platforms, which collects hundreds of commercials on social issues, from year to year, choosing the best of them for Cannes exhibition.
There were 12 prints in the category of Environment, two of them Georgian – DDB BetterFly and ABK's works.
The next phase was to vote, online as well as in Cannes.
The winner print was created for World Wide Fund Georgia by BetterFly with the collaboration of Lasha Shrute Milorava (copywriter and art director), Anuka Kvezereli (art director), Nika Monaselidze (art director and illustrator and Irina Gugunishvili (project manager.