Why did you choose  name: "terminal"?
Terminal has two explanations: First, it is an interface for programmers that can carry out a specific task or action, and the second is the place where any profession, social group, nationality, identity person will go for different purposes. Our space is the terminal platform for any purpose, development, action and progress.
Who is the target audience of "Terminal" and what services do you offer?
Any profession can benefit from terminal, especially freelancers and small companies. In our space, except for individual places, we have isolated "box offices", which is a novelty for Georgia, it's a perfect place for 2 to 14 workers.
What is the main advantage of the company?
The main advantage of Terminal is that we meet all the requirements for productive work, international standards and loft style design that makes you feel comfortable and inspired. I think terminal interior  is interesting and even the names "box offices" are called gates, and the rooms of the meeting are distributed as web browsers: Chrome, Safari, Firefox and Opera.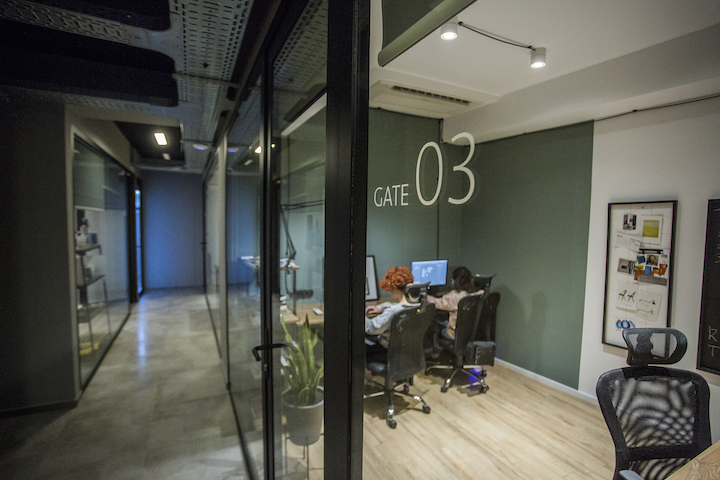 How do you see the terminal development perspectives?
We plan to organize interesting workshops, seminars and exhibitions for our members. Also, yoga classes, cardio tennis, group training and other benefits, which will make their unity more productive. I think Terminal soon turns into an interesting and exciting place for business people.