On January 14-20, Germany, International Furniture Exhibition PASSAGEN 2019 will be held in Cologne, in which 4 Georgian designers and furniture manufacturer will be participating.
Ecofriendly Furniture Company Funduki, XYZ Integrated Archietecture, Designer Anukia Tavartkiladze and Company Design Buro will be presented in one of the exhibition entitled "Design Georgia".
Georgia participates in the event for the first time through the collaboration of "Produce Georgia" Agency, the German Cooperation Society (GIZ) and the "Georgian Furniture Cluster".
This is one of the most massive events in Europe in terms of design. The exhibition is visited by international design experts, potential partners companies and press, which ensures the visibility and specific commercial opportunities of participating companies.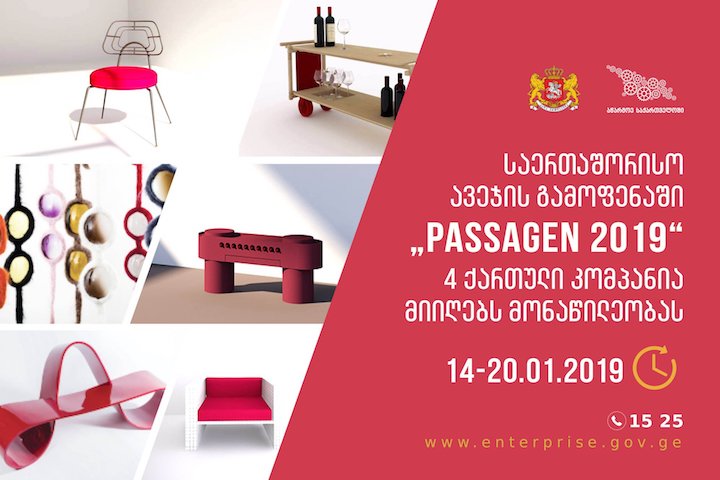 Participants will not only represent Georgia in terms of interior design. They have developed a unique concept on the topic of wine, which will be available for tasting during the country's presentation.